Yesterday we had our first major hydro outage. A short but severe storm blew through our neighbourhood with recorded gust of up to 125 km/h winds. This just makes category 1 hurricane speed. This occurred in the early afternoon before 3pm and then the power immediately cut out after that. A photo taken from one of our neighbours clearly showed down power lines.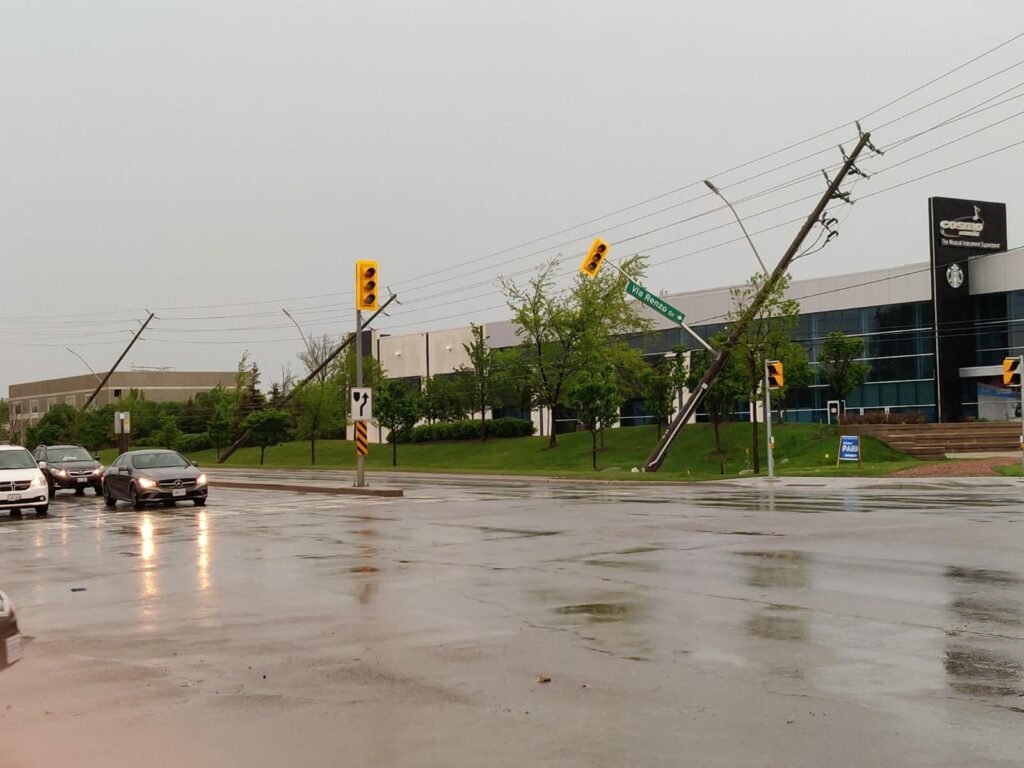 We had a few flickers and then our backup solar and batteries kicked in. I took the entire system off grid to avoid any on grid glitches and also as an extra safety measure for the working crews on the power lines. At first the solar was generating enough power to both cover the house load and charge the batteries. Once the batteries were fully charged, I took the panels offline until night time, because the extra power will have no place to go.
When night came on our block, we were the only house that kind of shined. Although others were suffering from a lack of power and wholly I empathized, It was a good silver lining to see our house with electricity.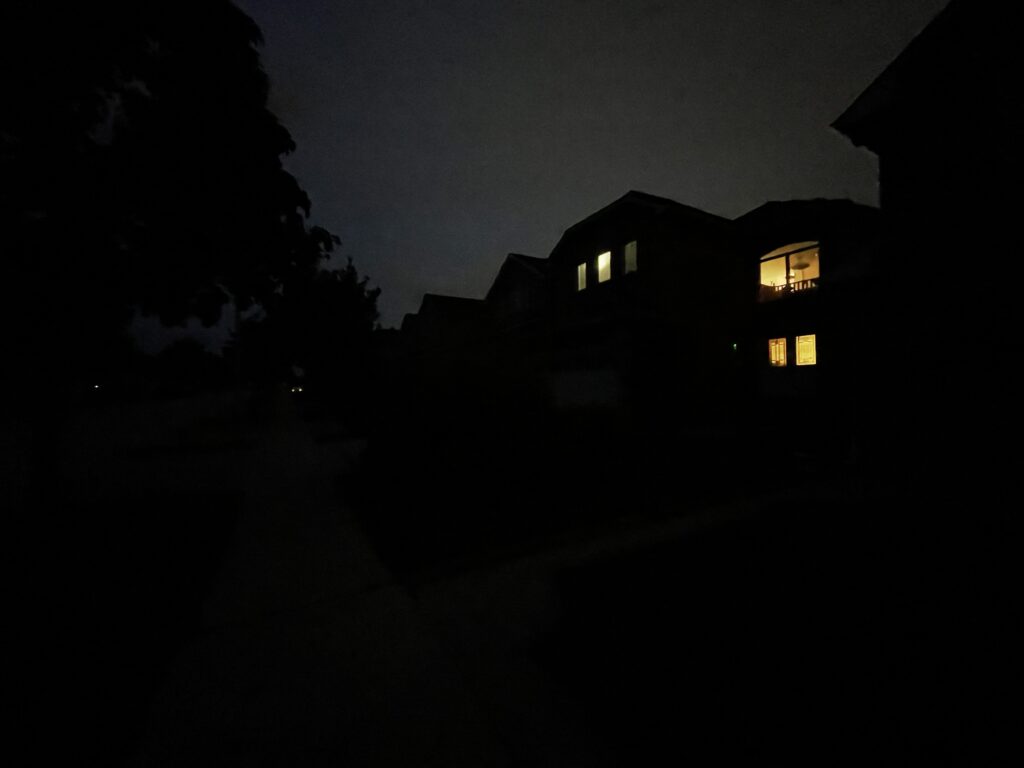 We are now in the morning after. The grid electricity was restored about 30 minutes after midnight. The outages lasted near 10 hours, quite a long one.
We were extremely fortunate to have our solar project completed on May 4th, and in less than 3 weeks we experienced this outage.
I am now going to flip the switch and go back onto the grid, so we can recharge our batteries in case anything else happens to the grid during the restoration process.