We are all set! Today, I received my 9 years Chinese Q2 Visa, which allows multiple entries with each entry lasting up to 180 days. Getting this visa requires some perseverance and a little sweat. I am going to document my experience here so others can benefit.
The first step is to goto https://visaforchina.cn: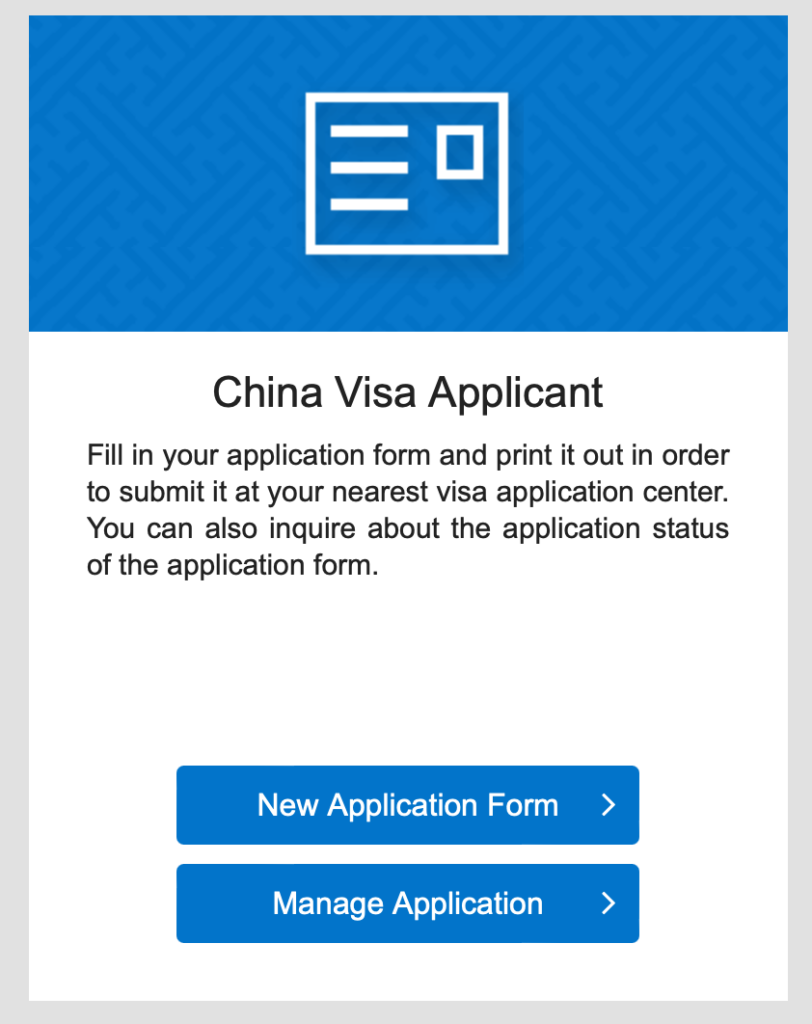 And click on the New Application Form.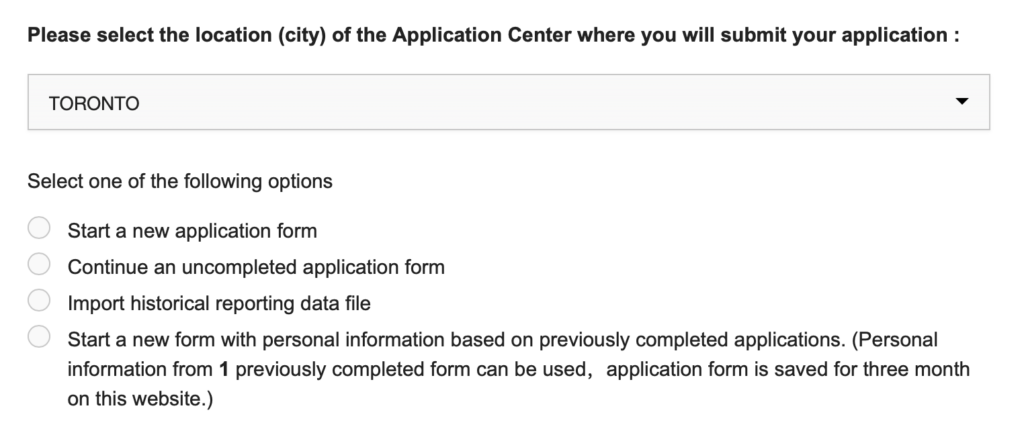 Pick the first bullet if you are starting a brand new application.
Pick the last bullet if you are want to edit a previous application.
The application is online and you will have to gather your present passport information. There are other information which you will need to consider:
Old passport with a previous Chinese Visa; You will need to provide a photo copy of this;
Choose whether you want a tourist (L) visa or Q1/Q2 for visiting family members. There are other visa's such as commercial, work, student exchange, etc. If you are visiting China, then typically it is either L or Q2. For details of all Chinese visa types, click here.
A copy of your flight itinerary and your hotel reservation or tour details if you are applying for a tourist (L) visa;
An invitation letter from a relative in China that you are visiting if you are applying for a Q2 visa. There is a specific form that you or your relative need to fill out. If you are applying for a Q2, then the relative also need to provide a copy of their passport and their Chinese ID card;
Also have all your previous and current citizenship information or landing papers information;
Some pointers when filling out the application:

If you are born in China, make sure you provide your Chinese name in section 1.1E;
If you were ever a Chinese citizen, you will have to provide past Chinese nationality information;
If you are not, then you will also have to provide an explanation and proof that you are not a Chinese citizen;
For Canadian citizens, the National ID number (1.6B) should be left blank;
Ensure that Place of issue (1.7D) and Issuing authority (1.7E) matches your Canadian passport;

Your work history;
Your education history;
Your immediate family information including father, mother, spouse, and children;
Your travel companion information;
A photo of yourself that meets their specification. I had to scan and adjust the photo for the purpose of the online application;
The full application is eight pages long!
Once your application is completed online, you should print / save a copy in PDF format. The web site will automatically prompt you to make an appointment. You cannot make an appointment unless you have a completed application online. The appointments are made in 30 minutes interval, and the place is called the University Centre, located at 393 University Avenue, Toronto, ON. Suite 1501:
There is parking in the building, but you will have to enter from Centre Avenue. We now have been to this building three times, and we did not have any issues finding a free spot in the underground parking at the University Centre.
There is a check list from the website, so make sure you bring all the required documents and photos.
When you arrive at the centre, you will have to line up to have your documentation triaged or inspected. This queue will be between 15 to 45 minutes depending on how busy they are. I suggest that you arrive 30 minutes prior to your appointment if not earlier. There will be people who have appointments lining up outside of the centre before they open at 9am.
Once your documentation and application pass the first round inspection, you will receive a ticket number, which you will have to observe on their wall mounted monitors that are hung around the centre. When your number is called, your documentation is further inspected and this time processed. If everything is okay, then you will receive another payment ticket number. Once again you wait for this number to appear on their monitors. This time to provide payment for the application. In return for your payment, you will get a pickup slip for your passport and visa.
For whatever reason, if your application did not past their first inspection, you will have to modify the application online and re-queue for triage. There are counters available at their office. If you bring your laptop, you can make changes to your online applications, and have it printed at Staples on the ground level at a building South of the University Centre.
Including ourselves, we also observed many people having issues with the applications and have to make modifications. Since I did not have my laptop with me, I had to come back the next day with the rectified application. I feel sorry for the seniors there who were not technically savvy and are lost in this process. If you have a senior who wants to get a visa to China, they WILL NEED help from someone who can complete the online application.
Our total effort include:
Getting a visa photo taken (0.5 – 1 hour);
Filling the application online, the first application took some time, subsequent applications will go a lot faster (4 – 6 hours);
Obtaining the invitation letter and have it filled out (0.5 – 1 hour);
First visit to the visa centre (2 hours + 2 hours of travel);
Second visit to the visa centre (2 hours +2 hours of travel);
Third visit to the visa centre to pickup visa (0.5 hour + 2 hours of travel);
Roughly speaking it was (for us) about 4 half days contributed to this exercise, and this did not include getting our Canadian passports renewed to ensure that we have the maximum time frame on the Q2 visa.
Get your mind psyched so that you are not too stressed in this endeavour!