Last week our iPhone 12 Pro arrived.
One of the many highlights of owning the new iPhone 12 Pro is the new Dolby Vision videos one can take. I took some footage of Darci our cat using the 4K 60FPS mode. The footage looked stunning on the iPhone itself. However, the small screen of the iPhone is less compelling than our 65″ LG OLED B7 TV that we have in the living room.
The question is, "What is the best way to get these new recordings on the TV and is our 3 year old TV compatible with the new Dolby Vision format?"
My first instinct is to slap it on to my Plex server and play it with the Apple TV 4K Plex App. This was terrible. It was like watching the video in slow motion.
Then I try the Plex App on the LG TV. This was better. The image was sharp, and the colour was vivid. However, the TV buffers every 5 to 7 seconds causing the video to pause or stutter. Not ideal!
I gave up on Plex, and went back to basics. I copied the video file to a NTFS formatted USB drive, that I previously AirDrop'ed from the iPhone to my Mac. The TV only understands FAT or NTFS, and FAT is pretty much useless because it has a file size limit of 4GB. I also tried exFAT but the TV did not like that format either. The video played flawlessly directly from the USB drive. So from this exercise, I knew the TV was compatible with the Dolby Digital format from the iPhone. Hurray!
Now, is there a way to direct stream the video to the TV from our NAS storage that the Plex Media Server is referencing. The LG is DLNA compatible, so I enabled the DLNA feature on my Plex server and voila.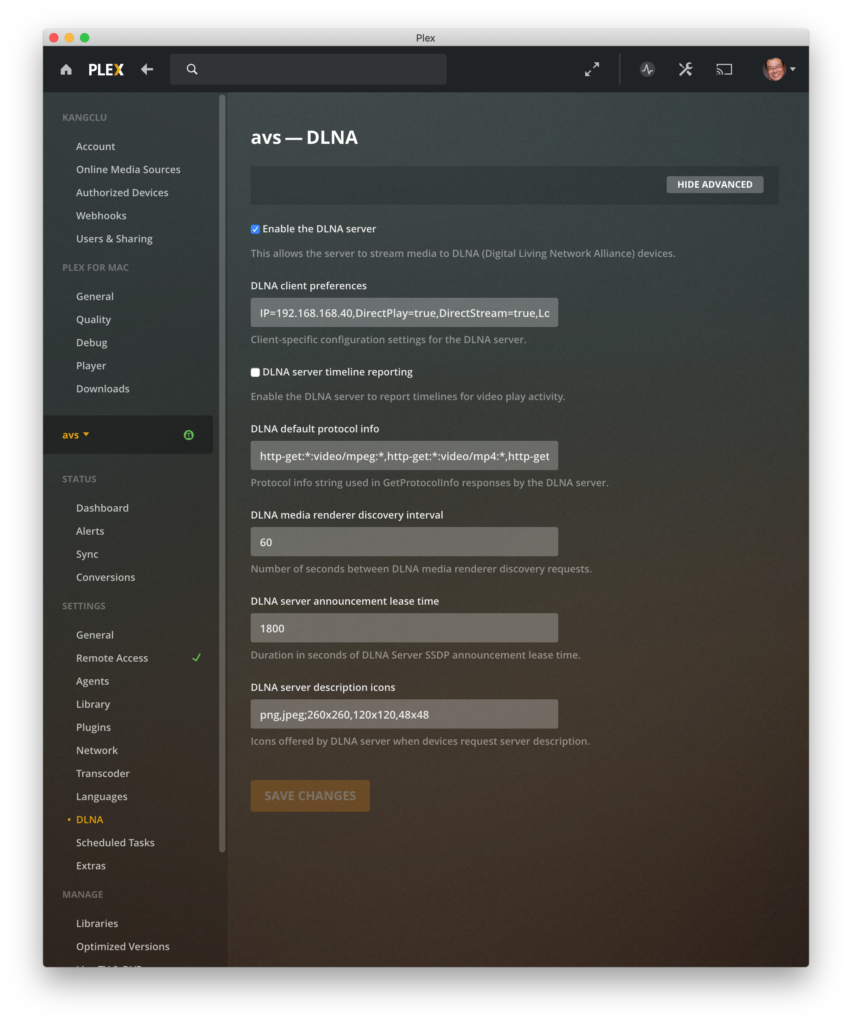 Below is a video showing the steps that I took on the LG OLED TV.
It is too bad that the Plex App on both the TV and the Apple TV cannot make it work. I hope this will be remedy with a future release.