Last week on August 23rd, we organized a neighbourly ride to the bakery in Goodwood, Ontario. On the way back, 60 km into the ride or about 5 km away from home, I heard an extremely loud ping as I try to accelerate from a stop sign on 19th and Woodbine. As I feared, a spoke had snapped.
Didn't want to put any unnecessary pressure on the carbon rims, so I called home and asked my wife to give us a ride back. The broken spoke was a surprise, since I only had about 10,000 km on it. Thinking that it should be an easy fix, I dropped the wheel off at Evolution Cycles the next day, and was quoted $30 to fix the broken spoken. By the way, the guys at Evolution are great guys with excellent and friendly service. I would recommend them if you have any bike troubles.
So my expectation was to pick up the fixed wheel in the next few days and all would be good. Unfortunately, within an hour of the drop off, I received a call from Evolution and they informed me that the wheel's axle is damaged.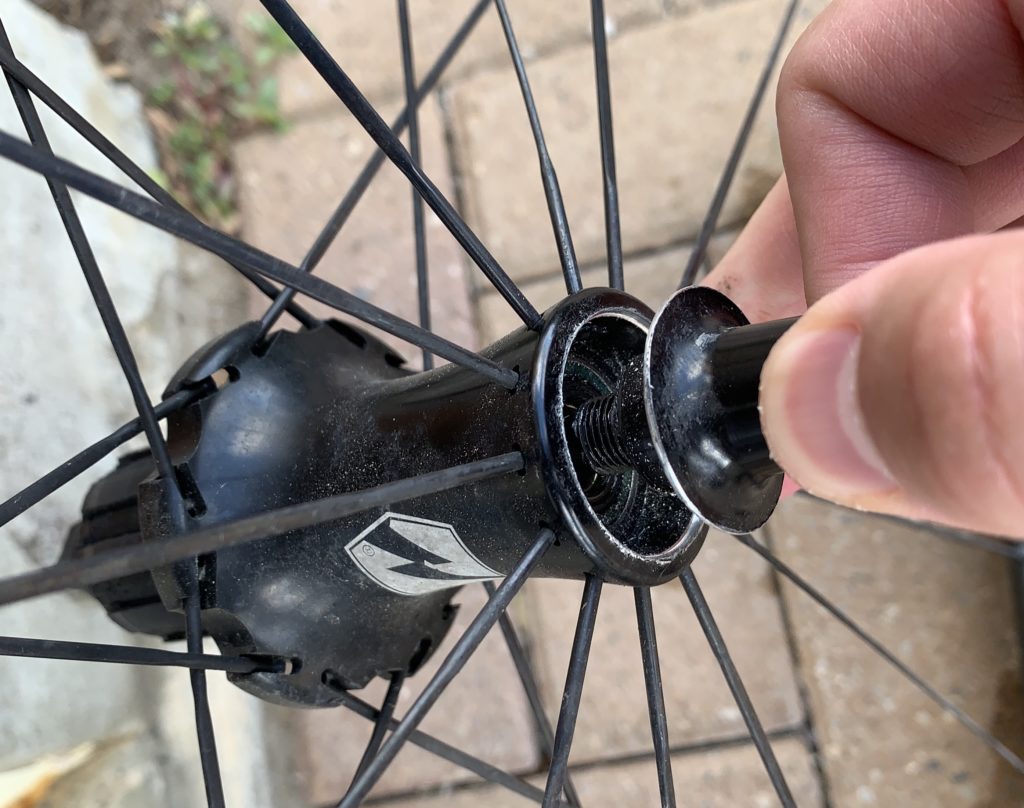 As you can see in the above picture, the hub's housing has come apart and the inside thread can no longer be put back. I decided to fix the broken Reynold Assualt 2017 rear wheel at a later date. I'll probably have to visit LaBicicletta, where I original purchased the wheel and the bike, and see what they can do to either fix or replace it. However, I want to ride my bike as soon as possible, so I decided to purchase the Shimano Dura Ace C24 rear wheel.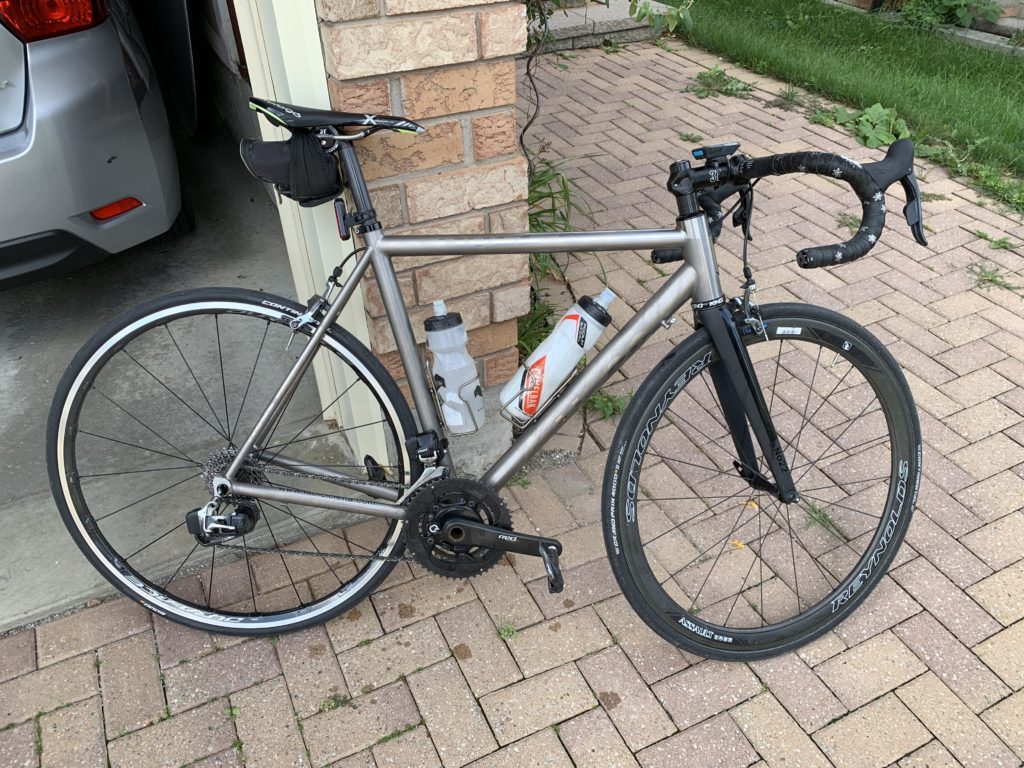 I took out the bike twice now with the new wheel. It seemed quieter and smoother. This is probably not surprising, since the old damaged wheel was rubbing or grinding internal parts. The bike may not look so good with mismatching wheels, but I'll wait until I can spot a good deal on the front wheel.
So far so good, now just have to take the old broken wheel back to LaBicicletta to get it fixed. It is no longer urgent, since I can continue to ride my bike.