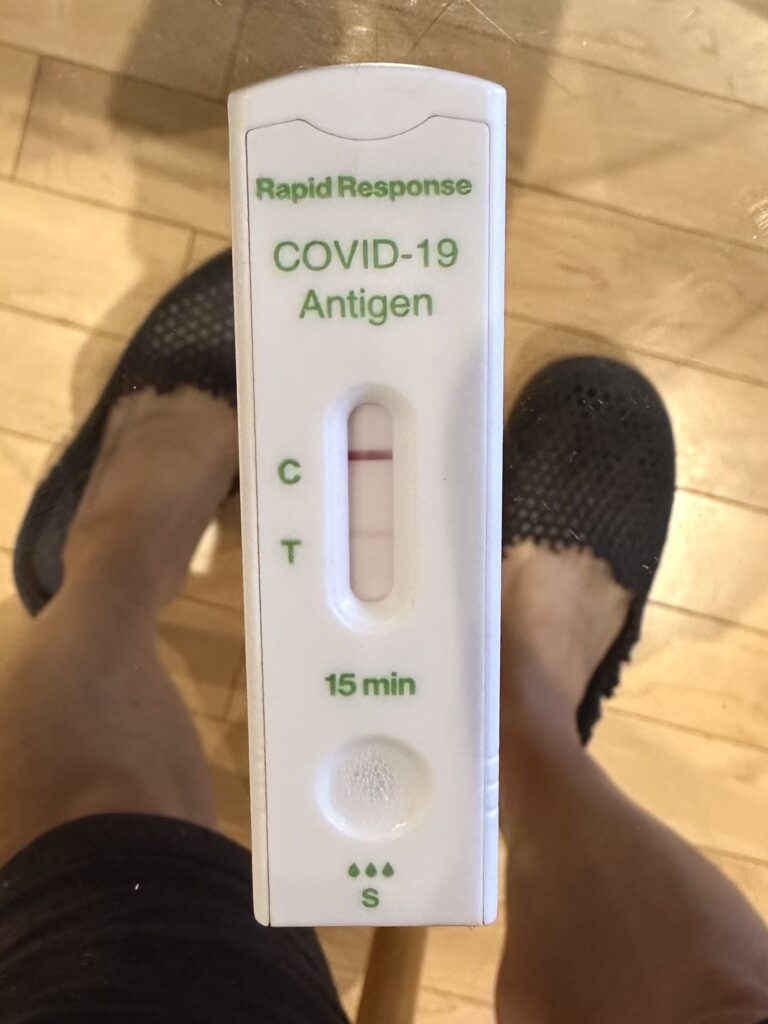 On the evening of April 17, 2023, I started to feel really tired and cold. That evening my body went through periods of chills, and the next morning I woke up with a stiff body and painful joints. It took a lot of energy to check the phone and reschedule my appointments.
By Thursday, the fever is gone and coughing is under control, but the body felt week. Small exertions created a spell of dizziness. There were also random periods of cold sweats during the day. Thursday was also the day when I last took anything for the "flu".
Others in the family started showing symptoms on Wednesday and Thursday. My wife tested herself for Covid over the weekend and showed positive. I tested myself yesterday (1 week after first sign of symptoms), and also showed positive. My sons did the same self-test with the same positive results.
After three years of avoiding Covid, our family finally caught it, inescapable. I am glad that the symptoms, in my opinion, are certainly more mild than some past flus that I have experienced. Hopefully we will all be back up and running soon.
Subsequent Tests: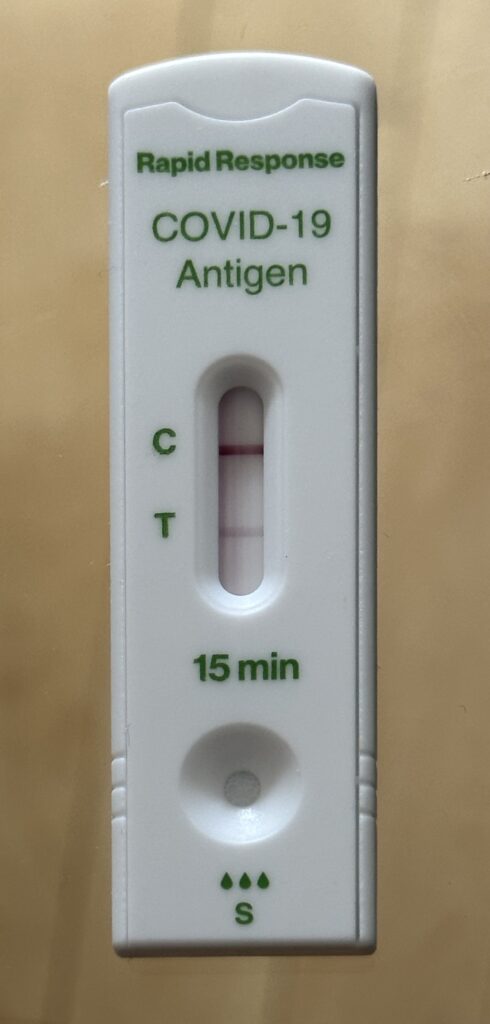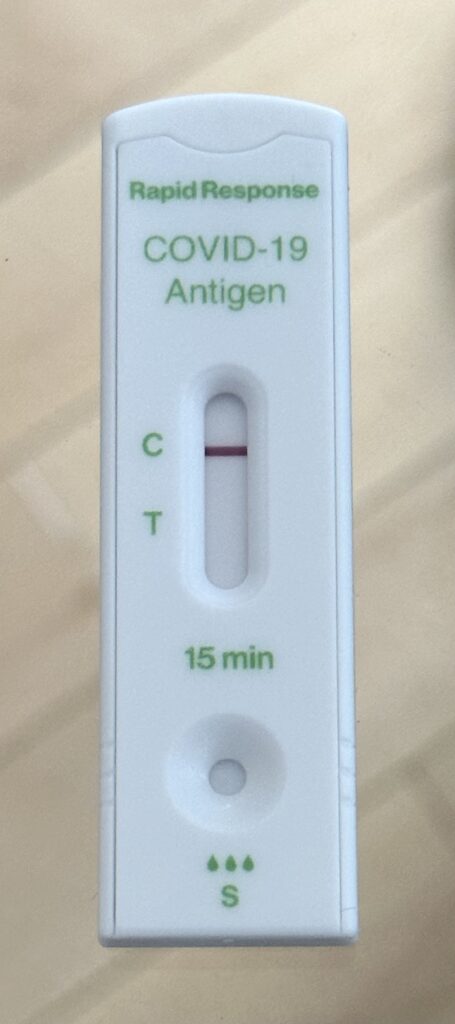 Still positive 9 days from first symptoms. However at 11 days (April 28), I tested negative!