In an earlier posting, I outlined how we initiated our solar panel project. Although the current weather condition prevents us from installing the solar panels at this point, we can install all of our required inverters and backup batteries.
On February the 22nd, we connected our Schneider Hybrid inverters to the grid, and on the 23rd, we connected the Pylontech LiFePO4 (LFP) batteries.
We configured the inverters so that the batteries will be discharged during the peak hours and charged during off-peak hours, effectively performing consumption time-shifting so that we can take advantage of the lower rates: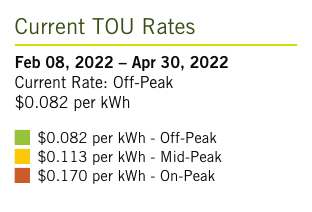 As you can see the savings are quite significant, more than 50%.
On February the 24th, was our first full day of usage when we tested our time-shifting configuration, and we found that it worked quite well. The battery capacity was enough to cover all of our on-peak hours usage save for the last remaining on-peak hour period.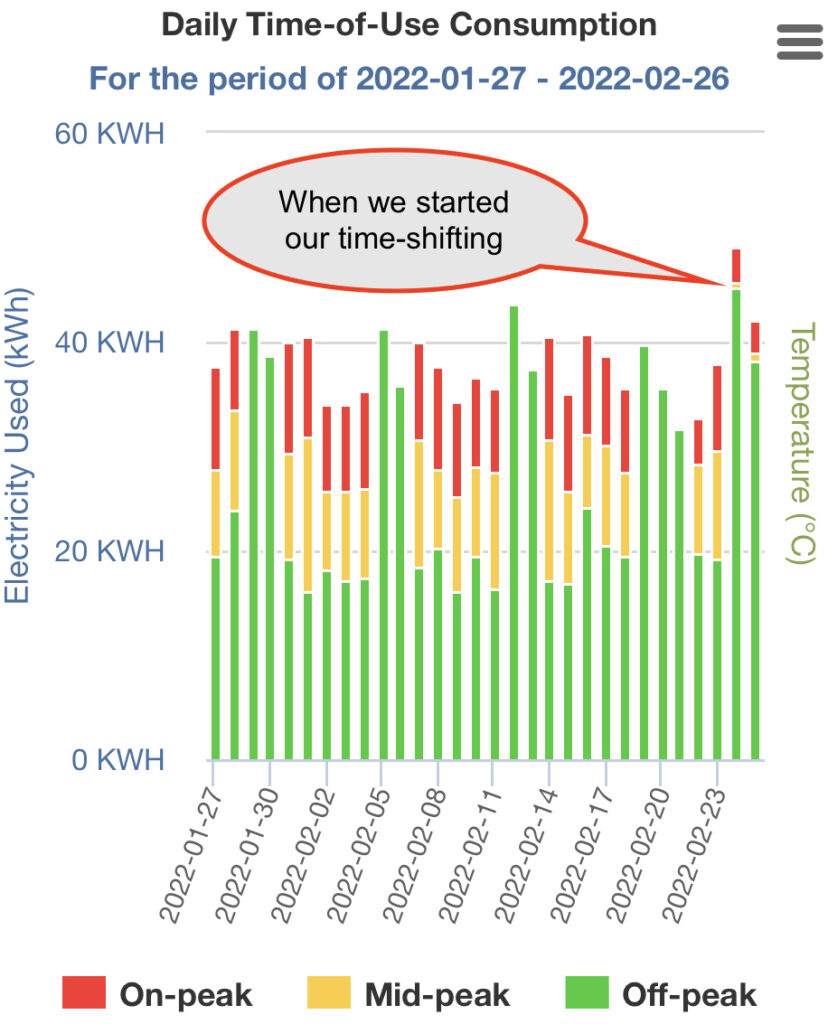 Notice that we have more green in the off-peak hours because we are storing that capacity in the form of battery storage. I will play around with the configuration some more to see if I can shift the uncovered, on-peak hour to the mid-peak period, so that I have enough battery capacity left to cover all the on-peak periods.
I want to give a big shout out to New Dawn Energy Solutions. They have been very professional and really know their stuff. Any one thinking of installing a solar and/or a battery backup solution within the Greater Toronto Area, should seriously consider them. I highly recommend them and hope to do more business with them in the future.
Stay tune, and I will continue my progress here on the blog.