Last Friday, we took the Tesla out to Montreal. On this trip we will really get to test the Supercharger network.
We left Richmond Hill at around 7am with a full charge of 100%. While on the highway, I took full advantage of the basic Autopilot feature, specifically the Traffic Aware Cruise Control (TACC) and Auto Steering. The TACC worked really well, but there were two instances where it did brake for some reason that was not evident to me. The Auto Steering for the most part really take the edge off of driving long distances. However its forcefulness of always driving in the centre of the lane is a bit scary, especially when passing tractor trailers. Normally when I drive and pass a truck, I typically stay more towards the left of the lane. I needed up turning off Auto Steer while passing trucks at times. I hope Tesla can add this lane "bias" as a future software option.
I also got use to passing with the basic Autopilot. I did not purchase the Enhanced Autopilot which will perform automated lane changes. I think this was a good call, as the Auto Steer is already a bit scary for me. We will have to warm up to the automated driving features a little more before we really adopt the new technologies. The jerkiness has improved as I got the timing down between signalling the lane change and re-engaging the Auto Steer once I am on the new lane.
Our first charge was at Gananogue, Ontario at fast Tesla Supercharger.
Tesla Supercharger at Gananogue
This was a very convenient location, as it was close to a McDonald's. The charger was very fast. The car reported that it was ready to continue on the journey before we finished our breakfast. The charge time was less than 25 minutes, and the cost was slightly above $21. We had 30% on the battery when we arrived, and we left with 85%, which was enough for me to drive all the way to my uncle's place in Montreal. I arrived with 26% battery left.
I decided to top the car off to 80% so that we don't have to worry about our state of charge during our stay in Montreal. We went to Cote Vertu mall to perform another charge at its supercharging station.
Tesla Supercharger at Cote Vertu Mall
So the charging station here seemed older, and the handle plugs seemed a bit vandalized. Our first attempt stopped at 50+% for some reason, and I had to return to the car from the mall to plug it in again at a different station, which worked fine until 80%. This was the only "weird" incident I had with the Superchargers throughout the entire trip.
On the way back, we stopped by at the Cornwall supercharger, which was not ideal, because it was pretty far off the highway (more than 3km). It turned out to be a blessing in disguise since there was traffic on HWY 401, so it was good timing. We only charged for less than 10 minutes, just so that we get it top off enough to get to Gananogue again.
Tesla Supercharger at Cornwall
I got back home with around 15% of battery left. I plan to have the car back at home with a minimalist comfortable state of charge as possible because after all, we have solar power to charge the car back up.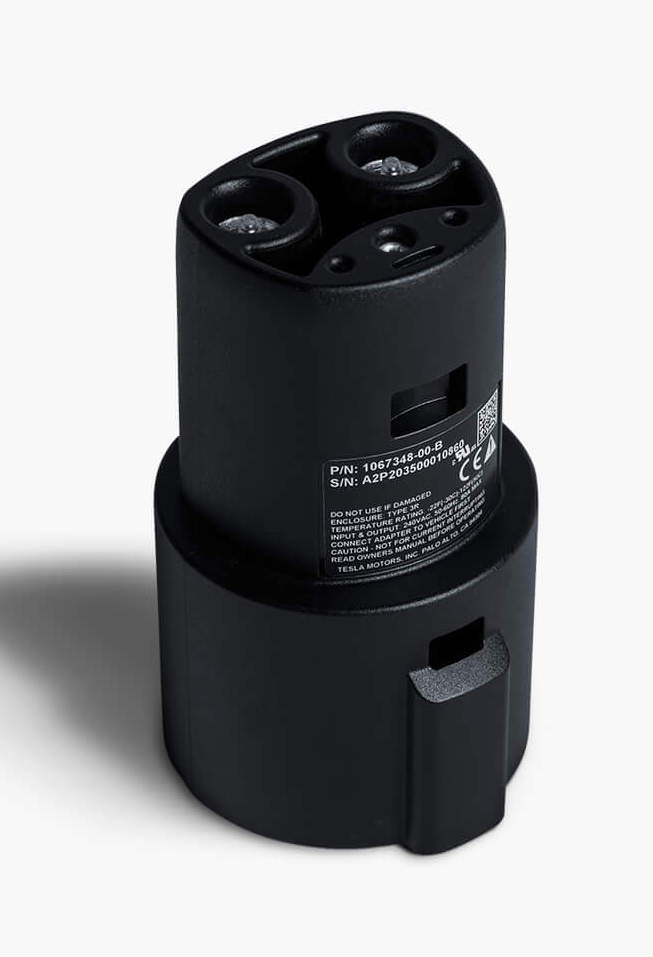 While in Montreal, we also played with our J1772 charging adapter that came with the car. This adapter allows us to use a non-Tesla charger. The "Electric Circuit by Hydro Quebec" chargers were peppered throughout the island of Montreal. We found a convenient cluster of 4 chargers near where we stayed (~2km), and slow charged (5kW) our car for $1/hour. We left our car there for about 3 hours and got about 15kWh (~20%+). The slower charge is better for the battery any ways, and we spent the hours at my aunt's place enjoying congee and more food.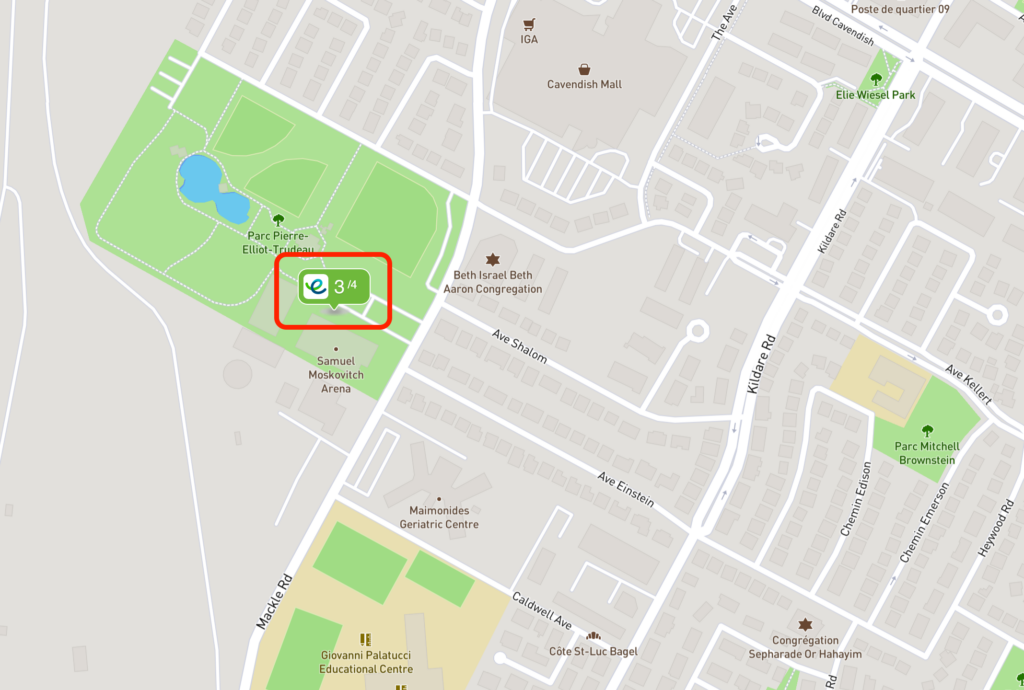 Another good story to tell is while visiting the Rene-Levesque Park, it was fairly difficult to find parking. However, there were an empty spot reserved for electric vehicles, so I took it! While we walked the park, the Tesla was happily charging at 5kW, so cool. Okay it cost me $0.80 for the charge, so it was not completely free, but can't complain.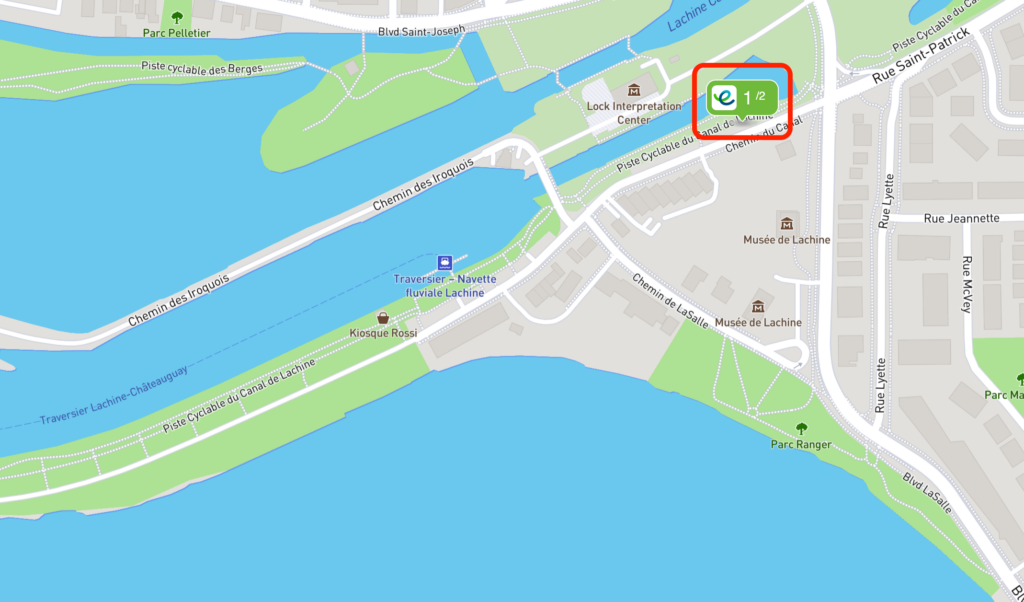 We did not have the opportunity to test our CCS Combo 1 adapter, which I purchased from Tesla just before our Montreal trip.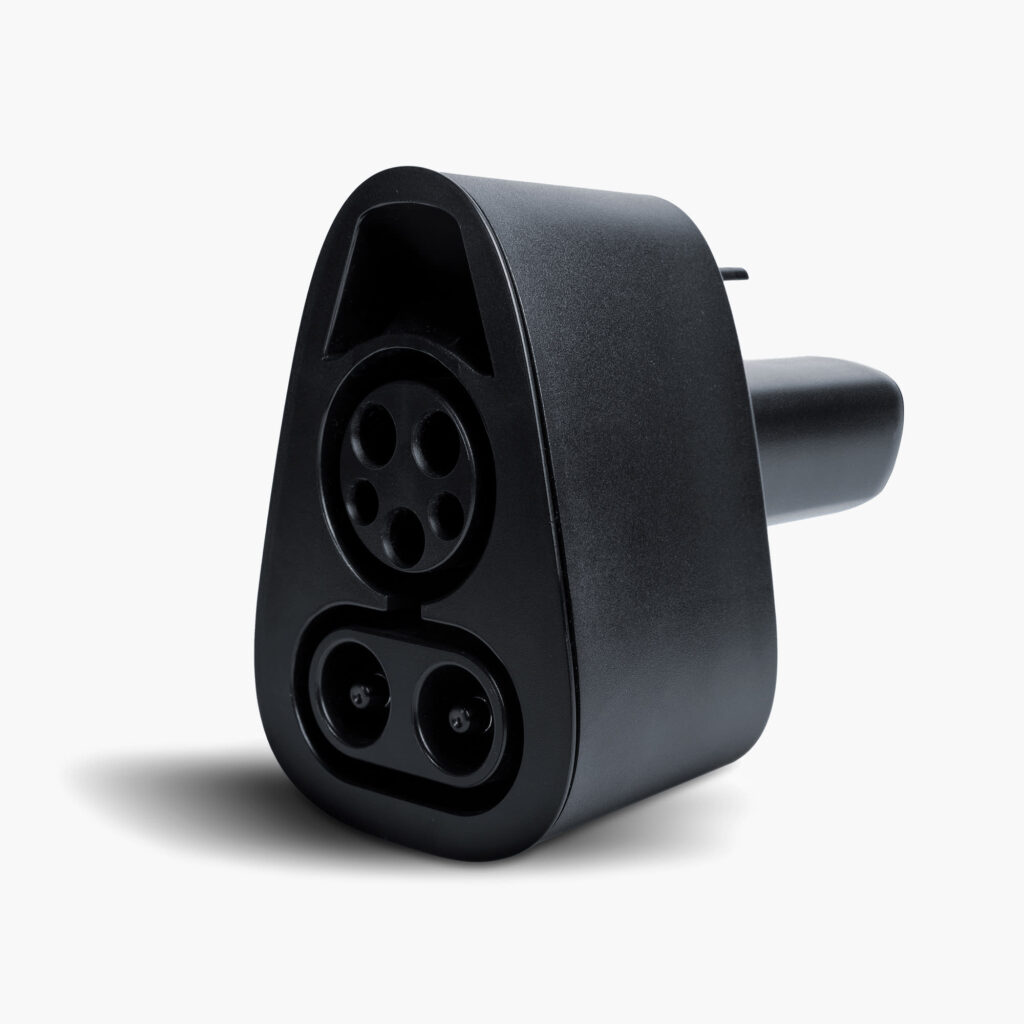 The above adapter will allow us to get fast DC charging from a non-Tesla supercharger. Last night, we found one at the Hyundai Canada office near Hwy 7 and 404. This place is close to my parent's place. The adapter worked well, and we did less than $3 charge there at a respectable rate of 50kW. However being a newbie, I should have charged it up for at least $5, since this is the "minimum" charge. Silly me!
We stayed for about 10 minutes and got about 10% more on the battery.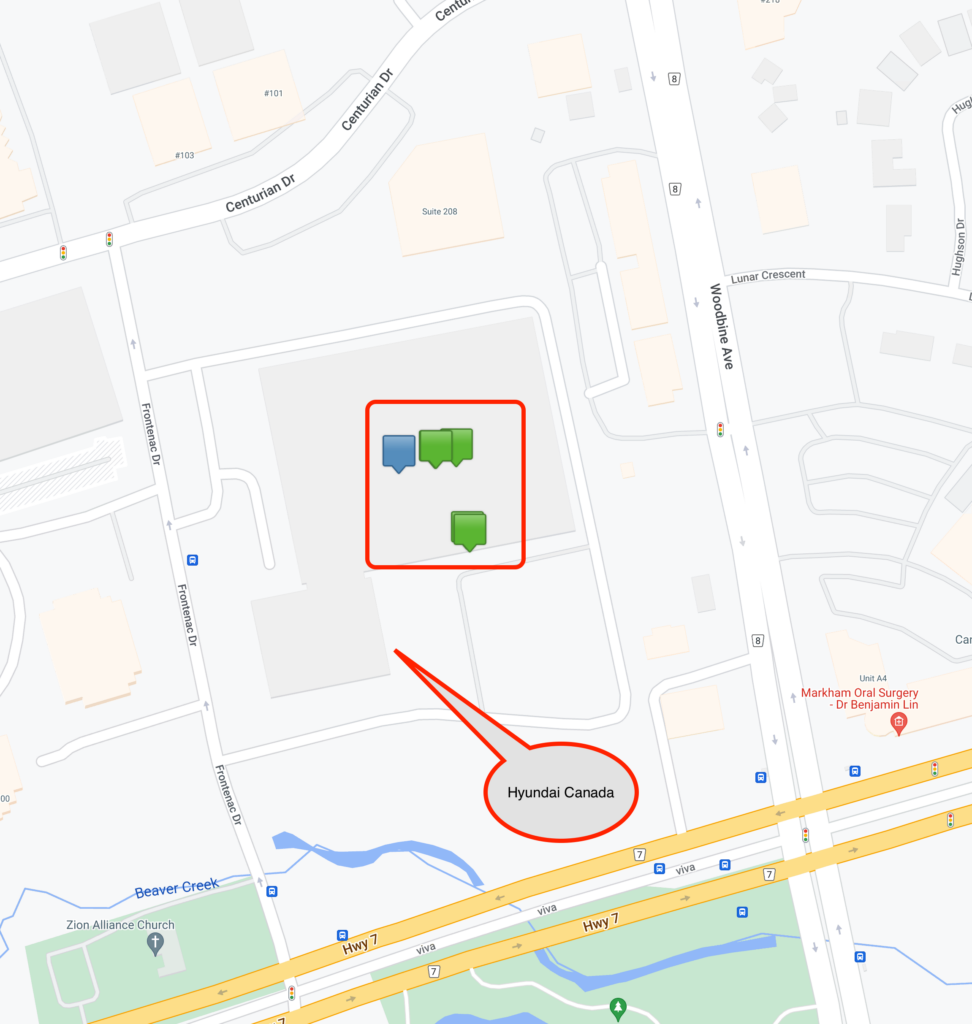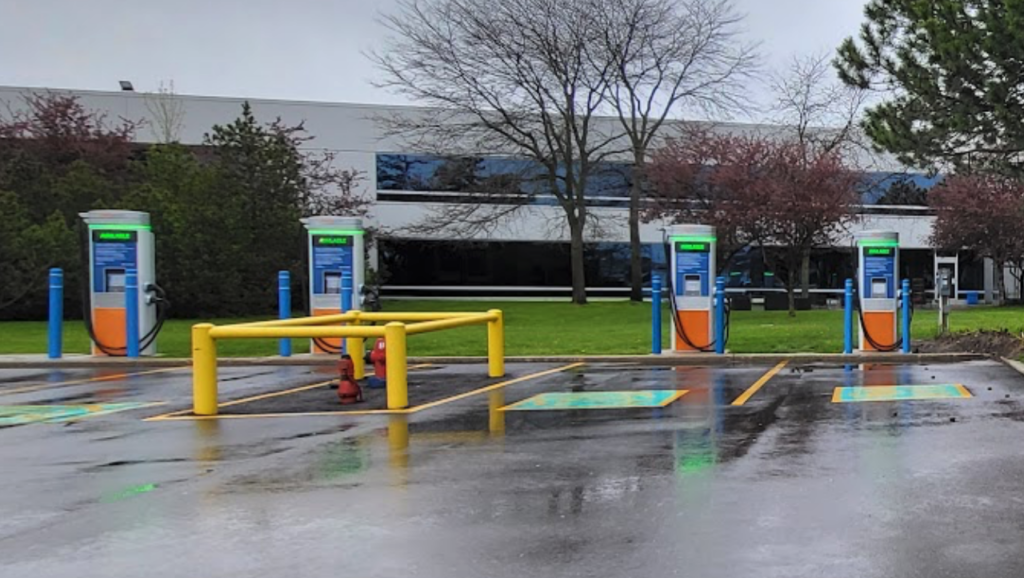 With this new found experience and successful tests of different charging methodologies, I think we are good to go for a cross Canada return trip to Vancouver in September!