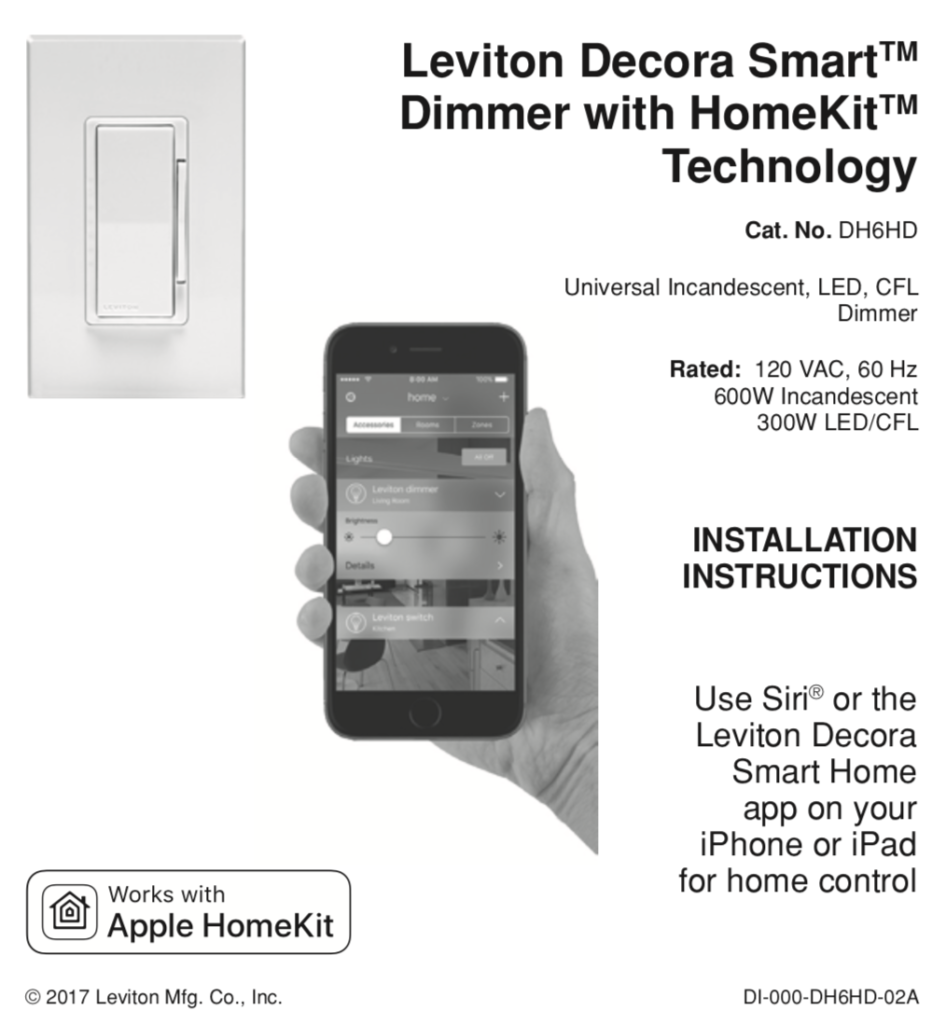 I purchased these DH6HD HomeKit compatible dimmer switches from Leviton from February of 2018 (over 1 1/2 years now).
When they work, they are great. BUT! My HomeKit app frequently report these switches with "Not Responding". The only remedy that I know of is to remove the accessory and then re-add it again.
The process of adding the accessory is extremely frustrating and time consuming. Adding the accessory to the WiFi network is a hit and miss affair. It really is a crapshoot.
Today after three tries adding the Leviton without success, I almost gave up. Finally I discovered the following process in this reddit article. Even the technique outlined by the article did not work until I restarted the avahi-daemon.service on my Linux server, figuring that it may interfere with the Bonjour discovery process when adding the accessory.
Using the WiFi setup of the iPhone to add the Leviton device to the WiFi network definitely works smoother than using the Home app. Here are the steps:
Reset the light switch by pressing and holding the on position of the switch until its LED light switches rapidly from red and amber. This can take more than 10 seconds.
Set the iPhone to the appropriate WiFi network.
Goto the iPhone WiFi menu, and you will the Leviton switch available for adding to the WiFi network. Add this device to the network.
If an error is encountered when adding to the network, then restart the avahi-daemon service (or other mDNS service that may be competing).
Once the switch is added to the network, proceed to add the switch with the Home app.
Apparently there is a firmware update for these switches. However, the update from 1.4.13 to 1.4.32 fail with the Leviton iOS app.
If you are thinking of getting a light switch for your home automation project, I would steer away from these switches!