This morning we had another Tim Horton's breakfast with a 7am rise and setting out at around 8:30am after a 30min charge near the Tesla Superchargers at Polo mall.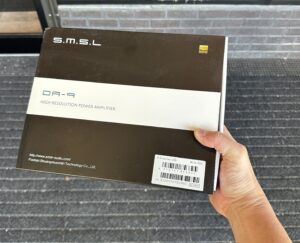 I had to take a little detour to pick up a used stereo amplifier that I purchased, the SMSL DA9. I was looking for a balanced XLR input amplifier for my bedroom and this came up on Canuck Audio Mart. Hopefully it will sound good, but I will not be able to test it until I get home at the end of the month.
The above pickup was about a 30 minute detour, but we had beautiful weather for our 6 hours drive to Moose Jaw. The straight roads, clear skies, and Tesla Auto Pilot made the journey pleasant and relaxing.
There was an interesting Co-op stop in the middle of nowhere at Whitewood, Saskatchewan.
About 50 km from Moose Jaw, the Tesla auto wipers started to act up. I think it is the dead bugs build up on the windshield, and disoriented the front cameras that doubles as the rain sensor. I will have to wash the windscreen tomorrow morning before we set out again.
Another thing I noticed is that Saskatchewan highways had the speed markers too far to the right of the road. In a few cases, the Tesla failed to pickup the speed limit which was 110 kph, it instead erroneously assumed 80 kph. This impacted the cruise control until I applied a 30 kph offset in the Auto Pilot menu. If I did not have this offset, the car will revert back to 80 kph and I will be experiencing phantom breaking when cruising at 120 kph. Of course, this is a bit dangerous if there is a car following you too closely.
We had a nice Chinese dinner at James Chinese Restaurant, which is about a 5 minutes walk from our hotel. The food was okay, and when you are hungry, anything tastes good. Nonetheless, I will go back again.
After dinner we took a nice stroll towards Crescent Park. Here are some photos that we took.
Tomorrow we are going to visit the Tunnels of Moose Jaw, and then straight on to Calgary. We were going to goto Edmonton, but I think we'll hit Edmonton on the way back, the same with Regina.
Carol's video of the day is below.