Last night I received a call from the vice-principal of one of my son's high school. They indicated that my son had an indirect contact with a Covid positive individual. That individual was not a member of the school, but is a family member of a classmate.
As a result of this discovery, his entire class now requires isolation and a Covid-19 test is strongly recommended.
Mackenzie Health, located on 10 Trench St., Richmond Hill, ON. is about 10 minutes drive from our house. It just so happens they have a Covid-19 Assessment Centre there. In Ontario, all Covid-19 tests are conducted at these assessment centres, and at the time of this writing, an appointment is required.
I called 905-417-2004 at 8am sharp this morning and ended up first in the queue to make an appointment. I had my son's Health Card ready, and is the first thing they ask for. They have all of our information once I gave them my son's Health Card number. They collected his email address so that they can register him through MyChart, an online site where you can get your test results once it is ready.
If you are already a patient at Mackenzie Health, and already have a MyChart account, you can schedule a test online without having the need to call in.
The appointment was for 4:20pm this afternoon, and we arrived at around 5 minutes early. We park in the A-Wing parking lot. They will give you a voucher / ticket to get out of the parking lot, so you do not need to pay for parking.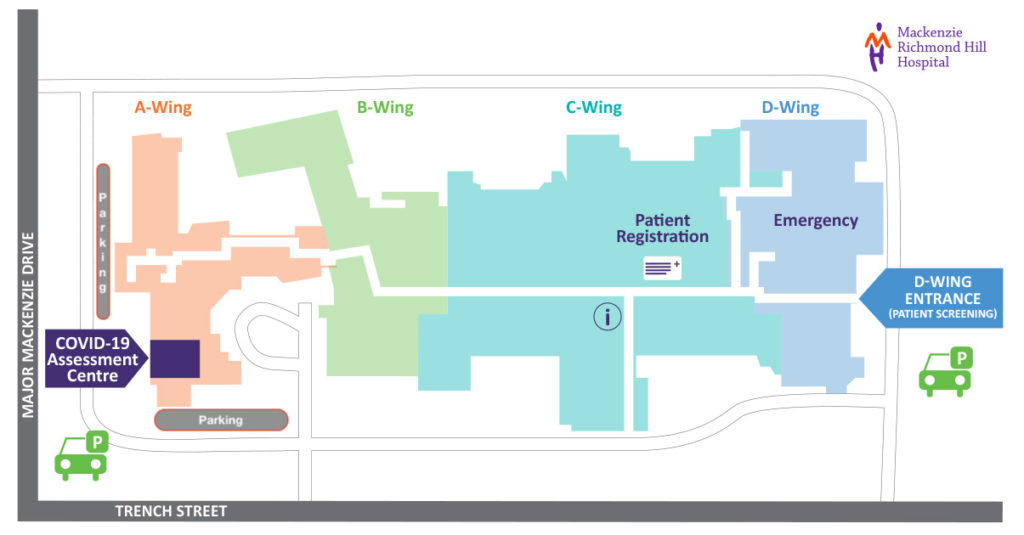 Here is a top down satellite photo to show precisely where you need to go and park and where the walk-in entrance is.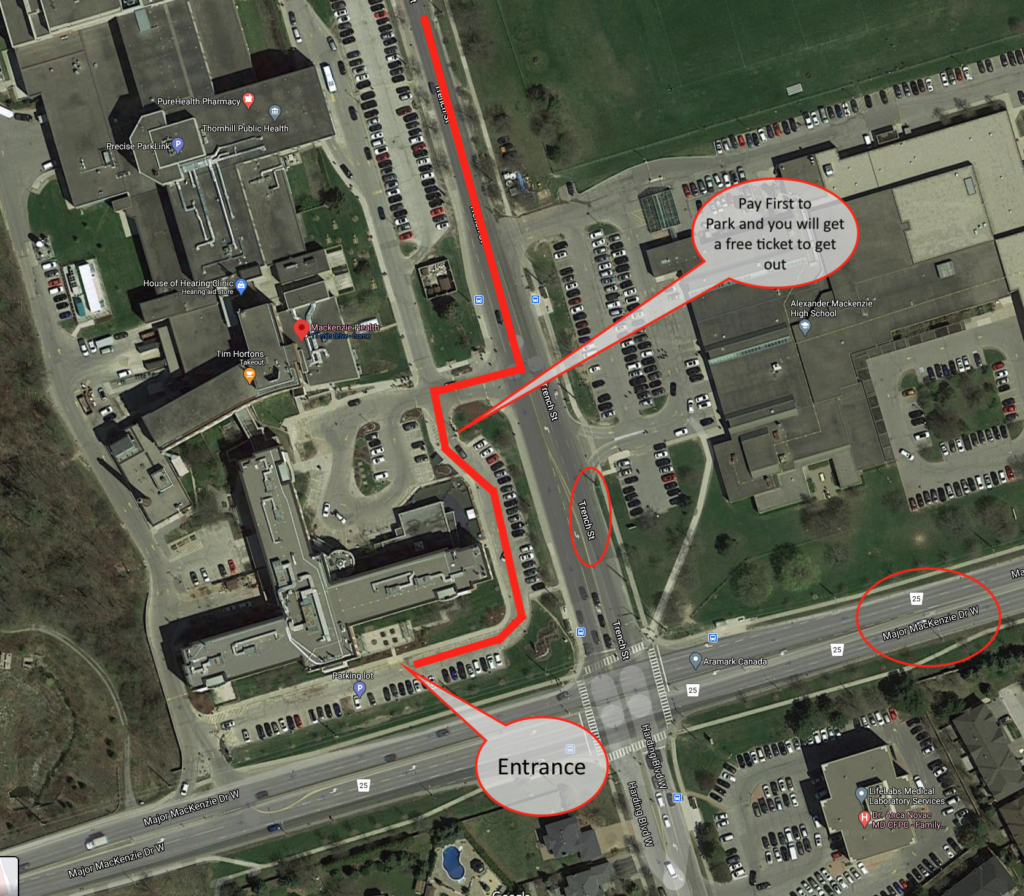 There was only about 2 to 3 groups ahead of us in line, so the wait was a matter of couple of minutes. At registration, they ask you to change your mask to the ones they provided. The test was completed in less than 15 minutes. They had 8 stations performing the tests in parallel.
The cotton swab test was a bit uncomfortable for my son. He characterized it as a bit of a burning sensation afterwards.
Overall the process is fairly simple and straight forward. Now we await the good news in 2 to 3 days.