Yesterday I received an email from the Directory of YRDSB (York Region District School Board). It essentially says this: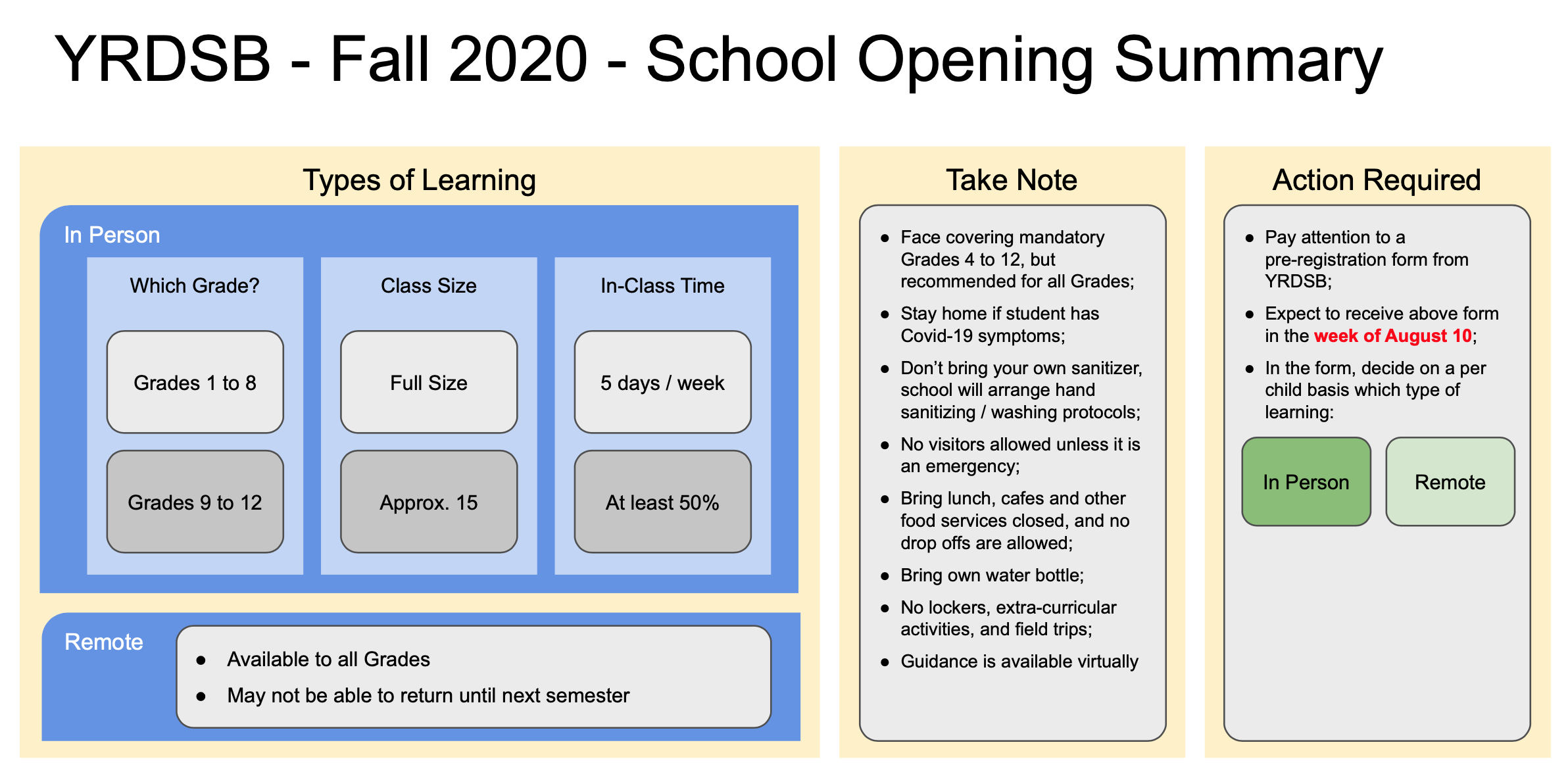 This is the board that my boys belong to and we now have to decide what we will be doing in September of 2020. The above slide does not represent all of the info from the letter, but certainly all of the gist that a parent like me would be interested in.
The original letter is two and half page, to which you can only access, after opening a PDF document containing links of your preferred language. I almost deleted this email, because the perceptive content looks blank, see below.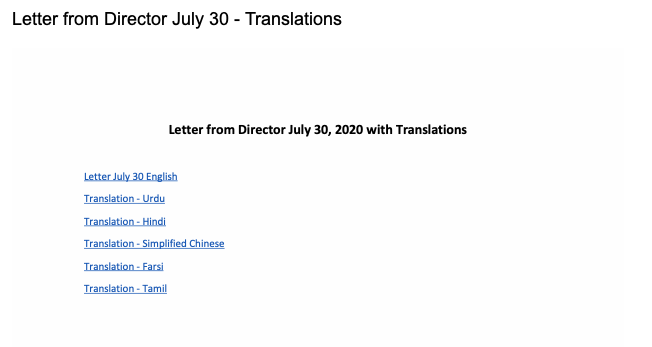 You figure that of all people, those who are in the business of teaching communication would do a better job in these times of crisis. It would have been nice if the slide that I provided above was the first thing that I saw.
Sorry about my rant, but it is now over and I feel better.