Yesterday we started our journey to Calgary. Our first stop is Tobermory where we plan to checkout the Flowerpot Island and do some hiking on the Bruce Trails.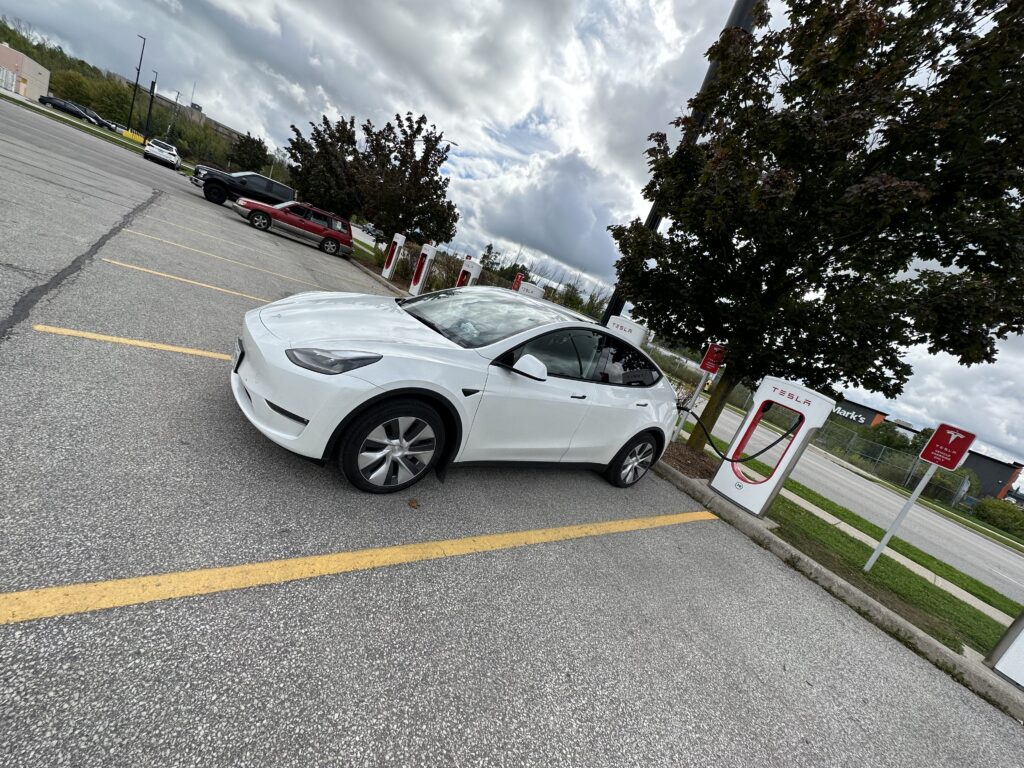 We started our journey at around 1pm. The drive is quite relaxing especially with Auto Steer enabled with our Tesla Model Y. We stopped at Owen Sound's Walmart to get some supplies and did a quick charge before proceeding to Tobermory. We wanted to have lots of battery capacity when we arrive at Tobermory because we were not sure if we can charge there. By the time we came back to our car from Walmart, the car charged from 55% to 87%. We continue our drive to Tobermory.
When we arrived to Tobermory, we had about 65% battery left. This should be enough, but out of curiosity we discovered there was fast charging available by ChargeQuest at the Tobermory Community Centre. For fun, we charged it back up to 80%. At Owen Sound, we paid $12.37 for 25.79kWh ($0.48/kWh), and at Tobermory with ChargeQuest we paid $6.58 for 14.29kWh ($0.46/kWh), which took 17 minutes. It looks like the rates are more or less the same.
We booked an AirBnB about 1.5km South of town. Our host Susan, was very responsive. The place was really nice and both Carol and I really enjoyed our two night stay there. I personally love the huge and spacious bathroom. The weather was kind of cool, so we did not make use of the large backyard or the patio. Check this place out if you are looking for a spot to stay in Tobermory.
As mentioned earlier we wanted to visit the Flowerpot Island, but when we found out the prices, we decided to forgo this idea. Below are the prices from Blue Heron Cruises.

Instead we just went to the Fathom Five National Marine Park for a 4km hike along its trail. Below are some photos we took along the way.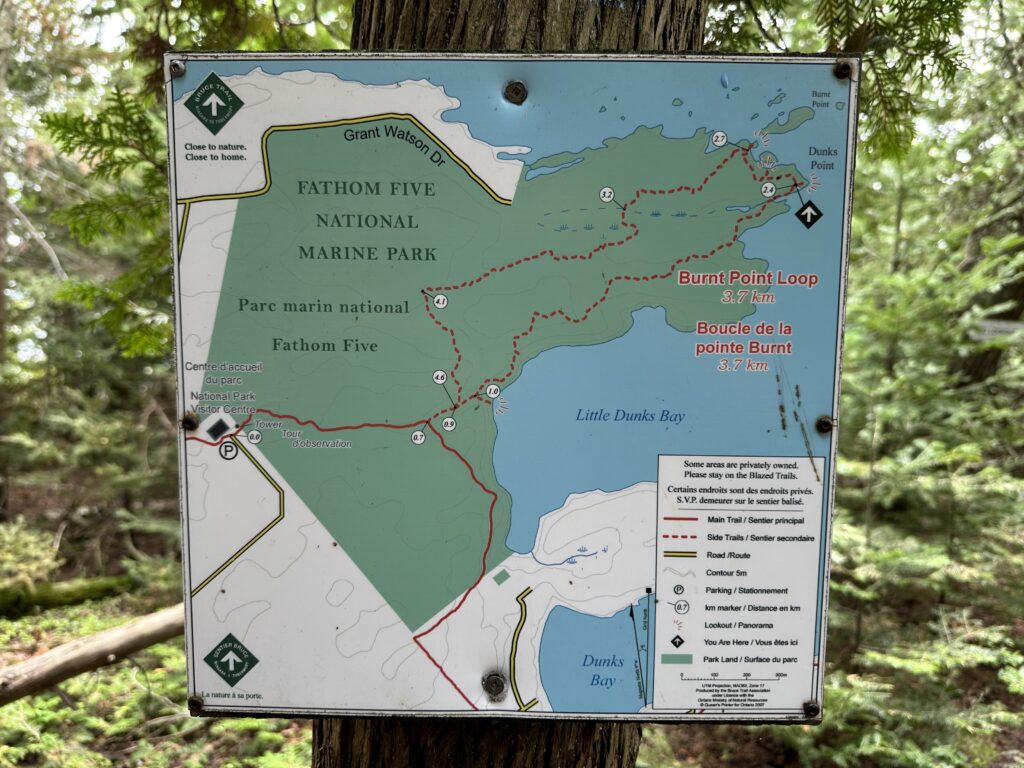 So getting back to the Flowerpot Island, the photo below is taken from the shores of the hiking trail, and it is as close to the island we got. Not a total loss!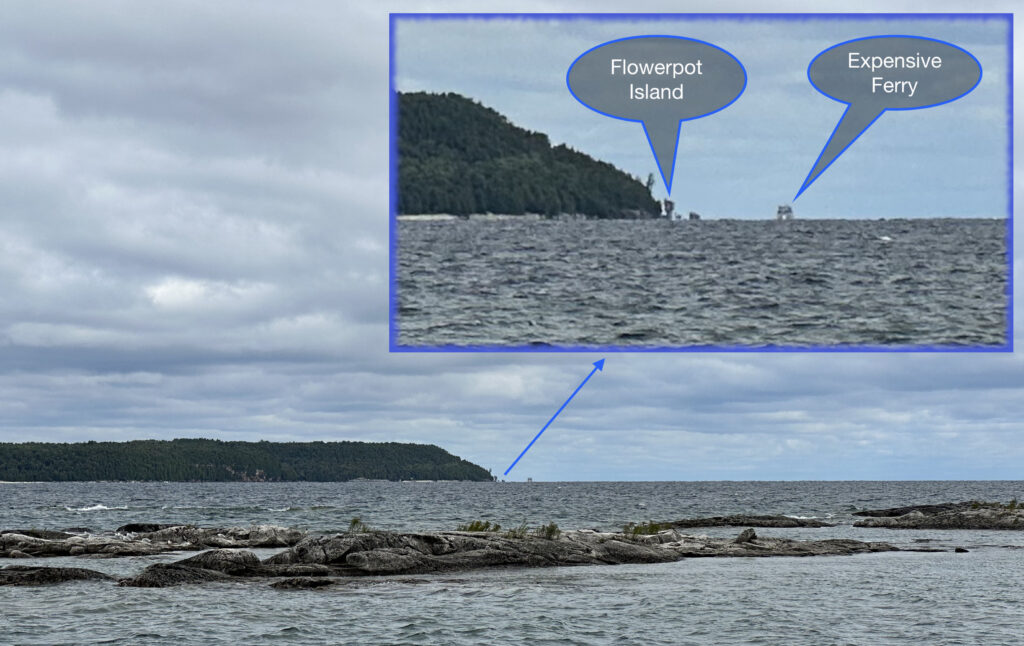 Tomorrow (September, 14) we will be taking the MS Chi-Cheemaun ferry to South Baymouth and onto Sault Ste. Marie!
Below are the lovely video summaries that Carol has made for our first two days of travel.