We have a need to expand our home network and to place another switch in the house. Normally I would run a CAT-6 cable and call it job done, but I thought I try something different and run a fibre optic cable.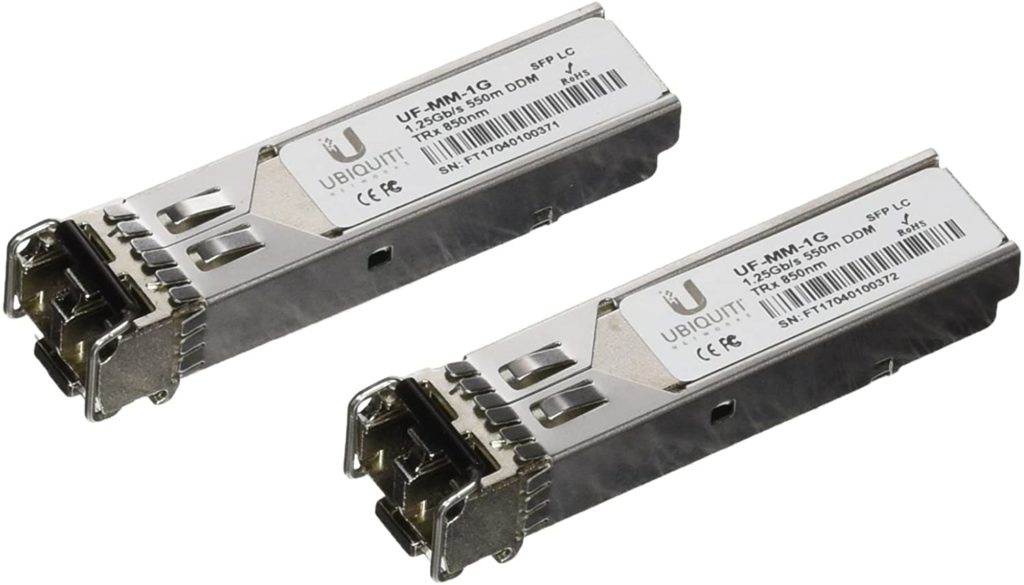 My existing UniFi Switch 24 POE-250W already has 2 SFP ports, which supports fibre if I purchase the appropriate transceivers. I decided to buy the Unifi 1 Gbps multimode SFP modules (Ubiquiti U Fiber Multi-Mode SFP 1G – UF-MM-1G) just to make sure there are no compatibility issues. There was no point in getting a pair of 10Gbps transceivers because the Unifi Switch can only handle 1 Gbps any ways.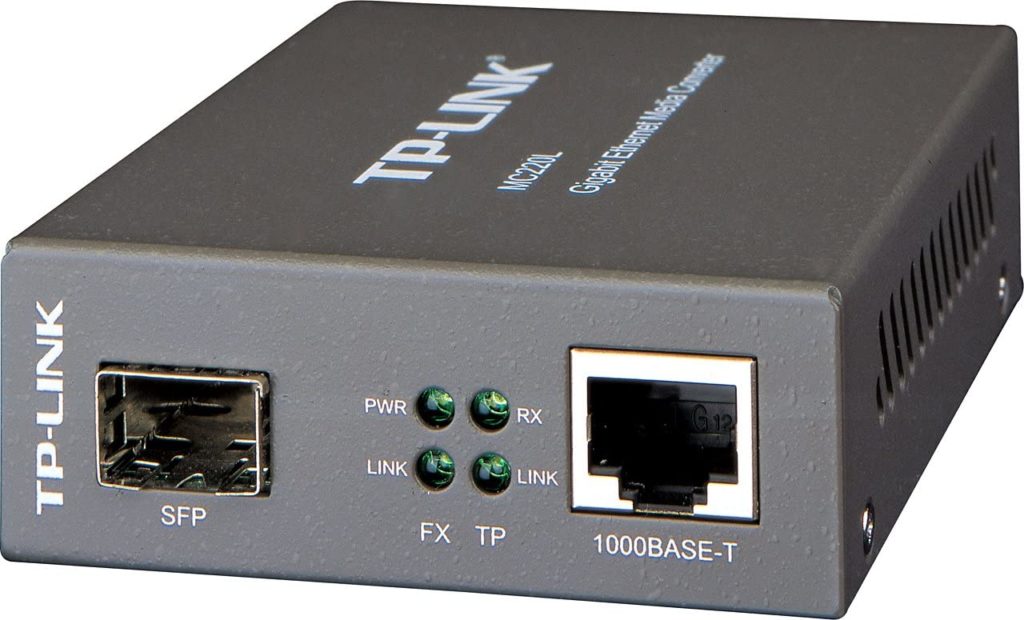 Since I only have one switch that has SFP ports, I needed to buy another device that will receive SFP port and bridge it to a standard RJ45 connection. I found a nice little converter called the TP-Link MC220L Gigabit Media Converter. This worked perfectly.
I already decided to use the more popular multimode vs single mode fibre operation, so I went and got hold of 50M of OM3 Duplex 50/125 fibre cable (Jeirdus 50M LC to LC 10G OM3 Indoor Armored Duplex 50/125 Fiber Optic Cable).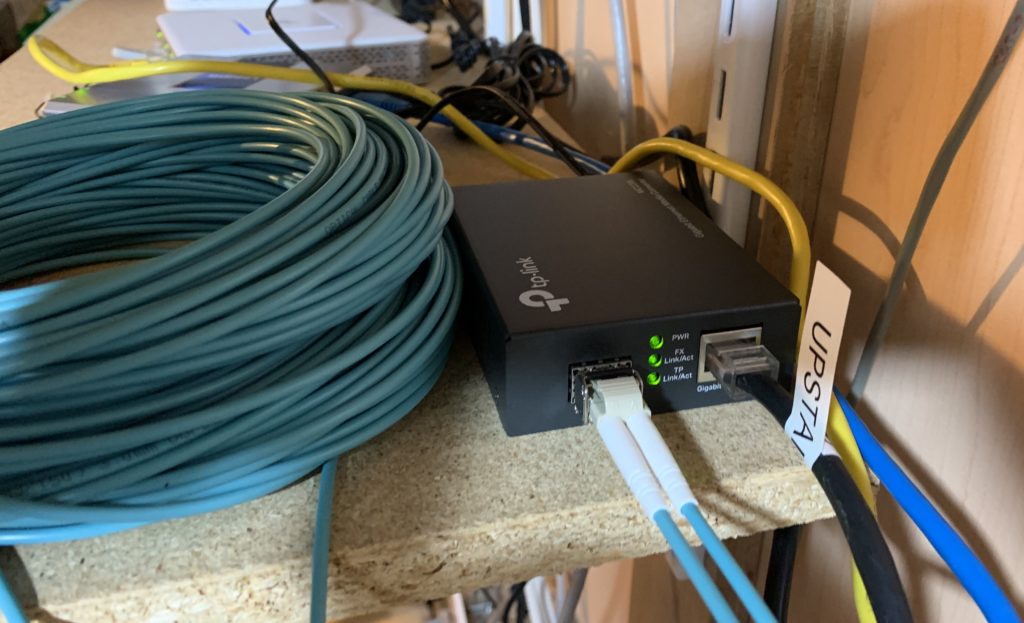 The only confusing part was the different types of fibre connectors that are out there, and whether to go with single vs multi-mode. Apparently most installations are using LC (Lucent Connector), which is the type that I went with. There was no need for me to go with single mode because I don't need kilometres of cables.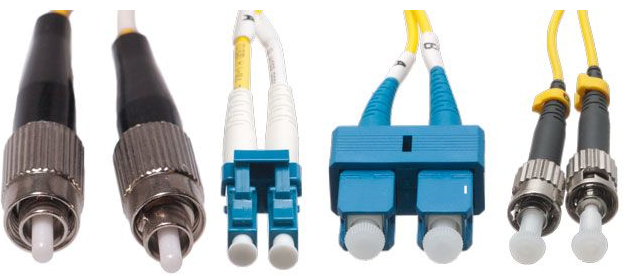 Everything worked like a charm. It was much easier than I thought. So step into the light and give fibre a try!