One of the features of the new macOS Sierra is the ability to unlock your Mac with your Apple Watch. After I got my two-factor authentication in order, I tried it out and to my disappointment, it did not work.
Scouring the Internet, it looks like many people are having similar issues. The posted remedies have all centred around ensuring that we meet the hardware requirements and that the process is properly setup, which I did. I even rebooted all my devices, Apple Watch, iPhone, and Mac numerous times.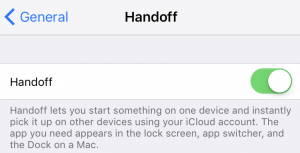 What worked for me was toggling the Handoff option on my iPhone. I hope this little tidbit of information will help you out.