During the Black Friday / Cyber Monday weekend I performed an impulse buy and acquired a Vankyo V600 native 1080p projector for $280.49. The regular price for this unit is usually $399.99. I was curious what a big picture experience would be like on the flat wall of my curved staircase, which connects our main and second floors.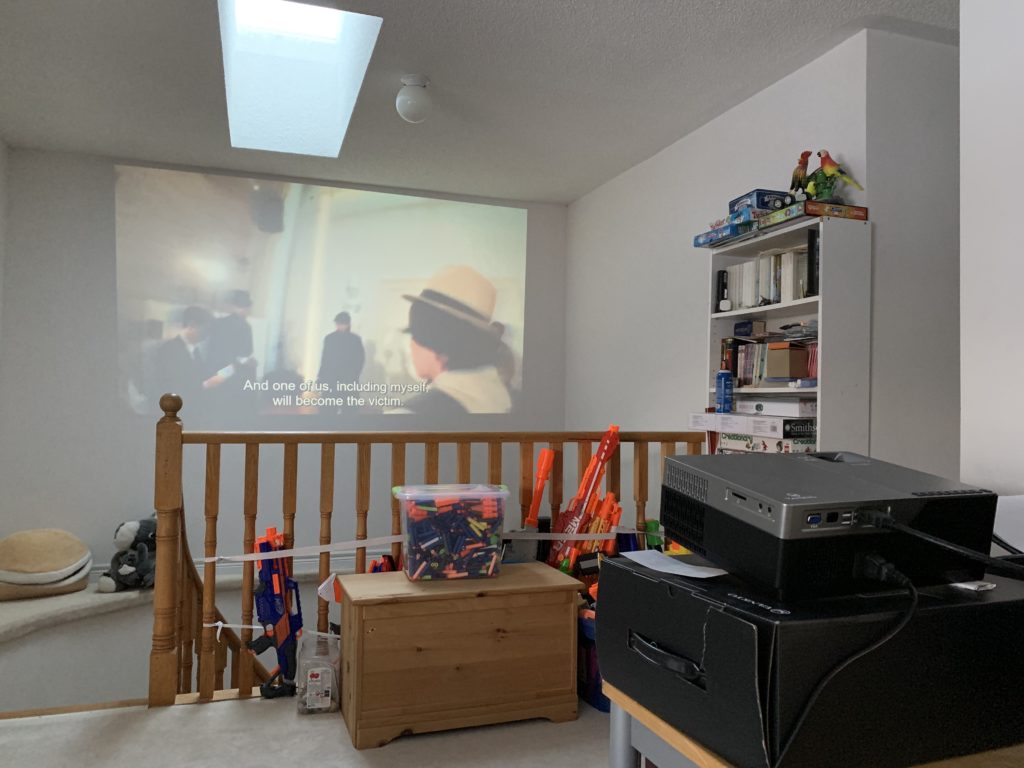 The above end result was pretty impressive for the amount of dollars invested. I had an old Apple TV 3rd generation that was lying around not doing anything, and thought this would be a perfect media source for the projector.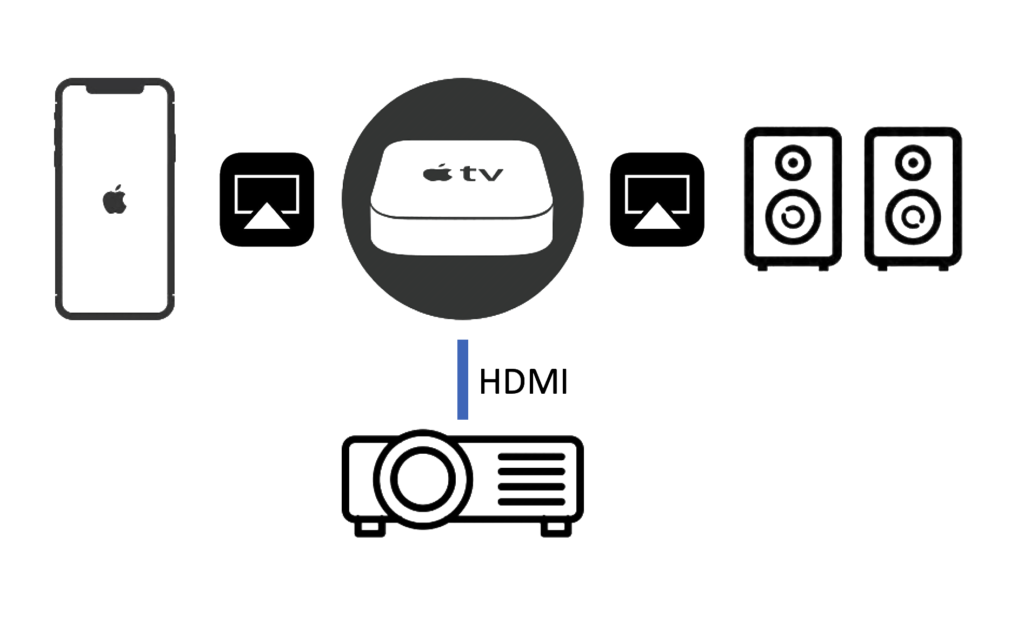 For good sound, a pair of Edifier 1850DB speakers, connected to an Airport Express, already existed upstairs. All I had to do was connect the Apple TV to the projector and set the Apple TV to AirPlay to the Edifier speakers. All of this worked as expected. However, I did run into a snag. The volume signals from the Apple TV was quite low. Even when I cranked up the Edifier volume, it was still barely audible. It took me a long time to figure out how to change the volume on the Apple TV.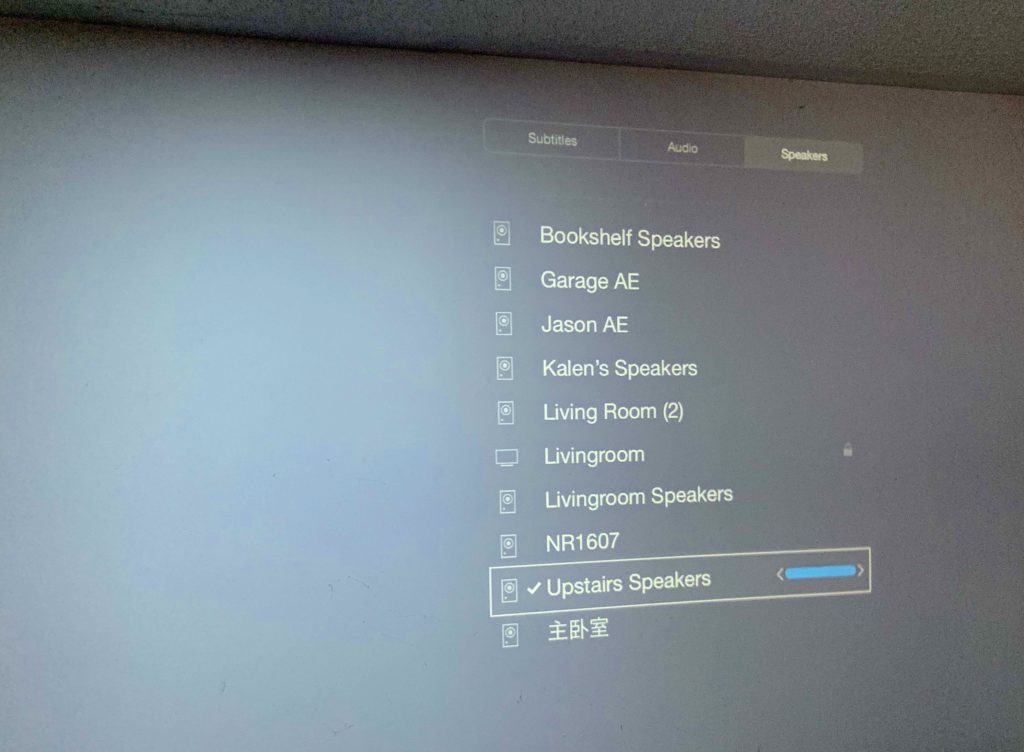 Apparently when a video is being played on the Apple TV, you have to press and hold the select (centre) button on the remote until a menu shows up pertaining to subtitles, audio, and speakers. You have to select the speakers and find the AirPlay speakers that the Apple TV is using. In my case, the Edifier speakers were labeled as "Upstairs Speakers". The volume controls are presented by the blue slider bar.
Now everything works as expected on my private Local Area Network (LAN). We can play YouTube, or any iOS apps that does video. However, it would be nice for guests to be able to AirPlay to the projector. With the holiday season fast approaching, our dinner parties could be spiced up with this idea.
After fudging around with my firewall setup, the old Apple TV is now accessible from our guest WiFi. Now anyone can literally and figuratively project a video source from their mobile device on to my huge wall upstairs.
I am super happy how this turned out. We'll have to wait for the final verdict from our guests this holiday season.